Watches have a special place in my heart. The first thing that I bought from my very first salary was a Swiss watch for my mom (but in reality it is part of my closet now :D). So when JORD Wood Watches approached me to do a review on their FRANKIE 35 series Dark Sandalwood & Mint Watch, I was more than excited. It is the perfect minimalist luxury watch that I have been looking for. I mean these watches are made of real wood, how cool is that! The unique craftsmanship powered with Swiss movement creates the perfect and statement time piece.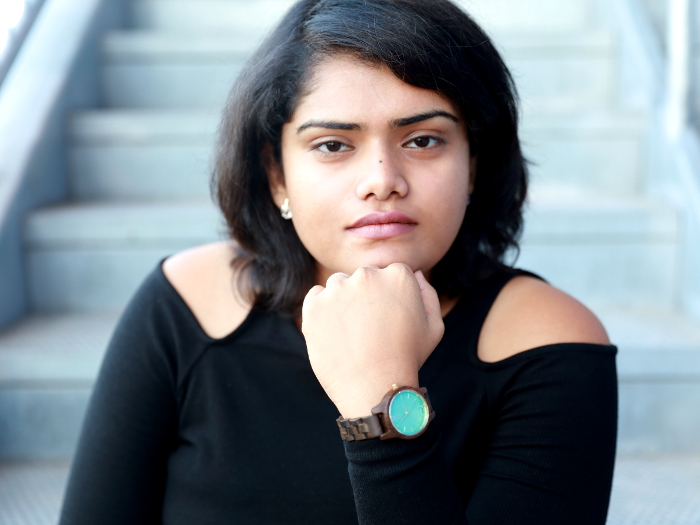 ***Thank you Jord Wood Watches for sponsoring this post. All opinions are my own.***
There's only one thing more precious than our time and that's who we spend it on.
Spend your time and money wisely like investing on this fall essential watch from Jord Wood Watches. I used to be a watch collector looking out for cool and unique watches all the time. Now as my style is moving towards more of a minimalist look, I like to wear only few but classic time pieces. This luxury watch is a perfect addition to my collection. You can also own one of their watches by winning a $75 code towards woodwatches.com, by entering the giveaway. You can find the giveaway details at the end of the post.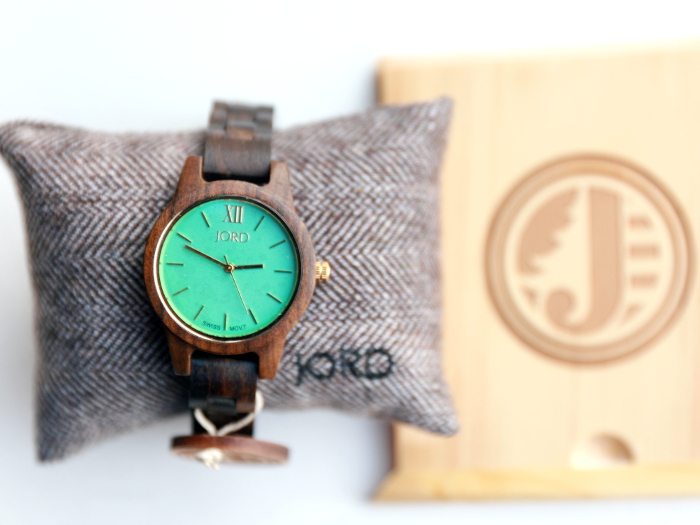 Recently I came across this article on minimalism by Joshua & Rayon and found it very thought-provoking. What are your thoughts on minimalism, not just from a fashion point of view?
Minimalism is a tool to rid yourself of life's excess in favor of focusing on what's important—so you can find happiness, fulfillment, and freedom.
As a fashion blogger and lover I tend to go overboard sometimes with my shopping. At times like these I need to re-focus myself and question, do I really need this? So inspired by the minimalism and this minimalist luxury watch, I have created 2 looks for this post – all black and all white. To me the simplest yet powerful colors for an outfit are black and white. I feel like they represent the minimalism perfectly.
All Black Look with Jord Luxury Watch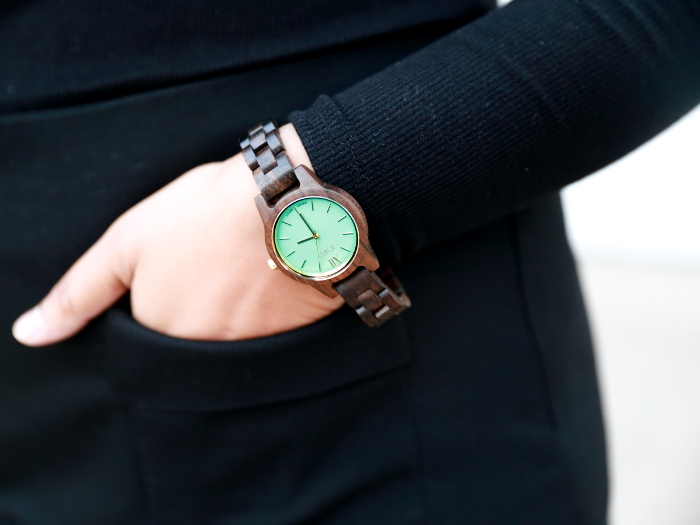 For my all black look I am wearing a black cold-shoulder top with my pocket skirt. It kind of gives an illusion of a cold shoulder dress. I paired it with my favorite pair of Zara booties and Jord watch.


All White Look with Jord Luxury Watch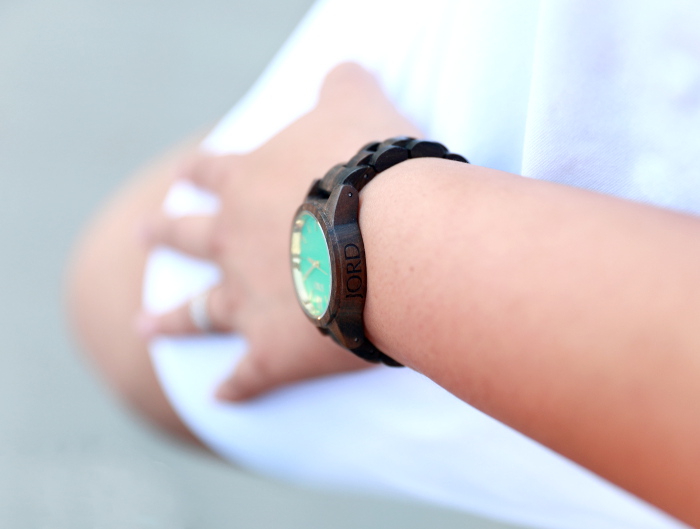 White is such a cool and calming color. For the all white look I paired this high-neck dress with white sneakers and of course my current favorite JORD watch.


Outfit Details
Links à la Mode, October 27th
I am so excited that my last post "Why striped sweater is a fall essential?" was featured on the cover of the last Links à la Mode, October 27th by Independent Fashion Bloggers (IFB). This is the first time that I got featured on the cover photo. Feeling like a legit fashion blogger now. 🙂 Hope you will enjoy knowing these amazing other bloggers:
SPONSOR: Shopbop, alice + olivia, Veronica Beard Jackets/Coats, Sorel Winter Boots, Drybar, Fame and Partners, Caeden, Crew/Scoop Neck Sweaters, Black Clutches, Fine Jewelry, Men's John Smedley
Giveaway Details
Jord Giveaway Entry Form
Enter to win $75 e-gift code to shop at woodwatches.com. Even if you don't win the grand prize you will still get a $20 e-gift card just to enter!
The contest will close November 13th at 11:59pm. Both the $75 and the $20 codes will expire on January 1st, 2017.
Even if you do not win the giveaway you can still shop or browse through their amazing collection. Shop:
All the best!