Thank you 2016, Welcome 2017! A very happy new year to all of you. An year has passed by and the unexplored 2017 has already started. I already feel so refreshed after taking a small break from work and blogging at the end of the last year for the holidays and new year. During this digital detox period I was reflecting on 2016 and what would inspire me for 2017. So starting with some cherishable moments of 2016.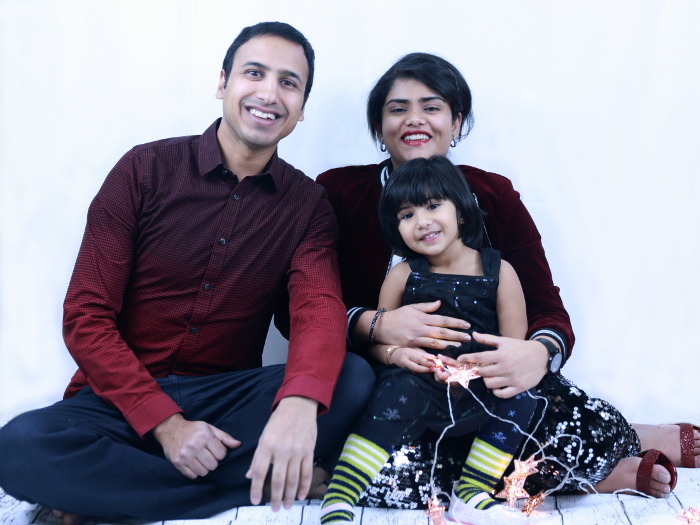 Thank you 2016!
The year always starts with our little angel's birthday. She turned 2 in 2016. Yes! The terrible 2s, but it has been far from that. Of course there were moments where she would drive us nuts, but watching her grow up and talk like a grown up is something I would never pass up.
We made our first India trip together as a family. This was such a special trip as it was for Akira's mundan or tonsuring ceremony. For those of you who are not aware of it, a mundan or first haircut is an important Hindu ceremony and is done in the belief that it purifies the child & improves the growth of the baby's hair.
I finally skied on a blue slope (well if you call falling or stopping on every turn as skiing…).
This was the year of Hot Springs! We visited Steamboat Springs 3 times and Pagosa Springs once. All the trips were so memorable as they were with our dear friends.
Fancier's World completed it's first year! We are really thankful for all your kind support and the great collaborations we did for 2016 on the blog.
Made a road trip to Glacier National Park for the 4th of July weekend with friends and family. I cannot tell you how amazing and beautiful the park is, but next time I am surely flying in as the trip from south to north was a little too much for 5 days. But the greenery and the fireworks at Whitefish surely made up for our long long drive.
We made a trip to San Francisco for Zara's first birthday. She is the adorable daughter of Nisha from Simplistique. For those of you who know her or follow her, we are friends outside the blogging world too!
Vinay received President's gold medal for his work with Volunteers of Colorado!
Finally made the trip to Grand Junction and Independence Monument. Loved the farms and wineries. Peach wine is a must have!
Made a fall trip to Kenosha pass and Steamboat Springs.
Enjoyed my final week of 2016 by taking a complete digital break, watching lot of movies and spending time with friends!


Welcome 2017
2017 is already looking promising with our India trip planned at the end of the month! Also, this could not be a better day to welcome 2017 on Fancier's World as it is Akira's birthday today 🙂
I am not the one who keeps resolutions, as I change my mind very frequently. So no new year resolutions for me, but here are some of the things I want to achieve for 2017:
1. Read a book every month.
2. Eat healthy and stay fit.
3. Beach vacation.
4. Write more recipes and travel posts.
This is a pretty short list. But you get the gist – travel and food 😀


Outfit Details
Links à la Mode, December 22nd
Also, to end 2016 in a great way my last post "How to wear a faux fur vest for any body type" was featured on the Links à la Mode, December 22nd by Independent Fashion Bloggers (IFB). 6 of my posts were selected and featured by IFB for 2016! For those of you who are not aware of this roundup, Independent Fashion Bloggers hosts this every week by selecting the best links submitted to them. It is then the responsibility for the selected bloggers to post about the rest of the selected bloggers. This is a great way to find new content and connect with other bloggers. So do check out the amazing bloggers selected for the week:
SPONSOR: Shopbop Canada Goose, Jonathan Simkhai Dresses, Ganni Tops, MANU Atelier, YDE, MILA Furs, Scarves, Beanies, Coats, Men's Canada Goose

Giveaway Details

To start the 2017 on a great note and to celebrate 2016, we are giving away an Amazon eGift card worth $100.

Here are the giveway details:
– Subscribe to Fancier's World newsletter.
AND/OR
– View, Like, comment, and/or follow us on all our social media accounts.
*Please use the Rafflecopter widget below to enter the giveaway!*